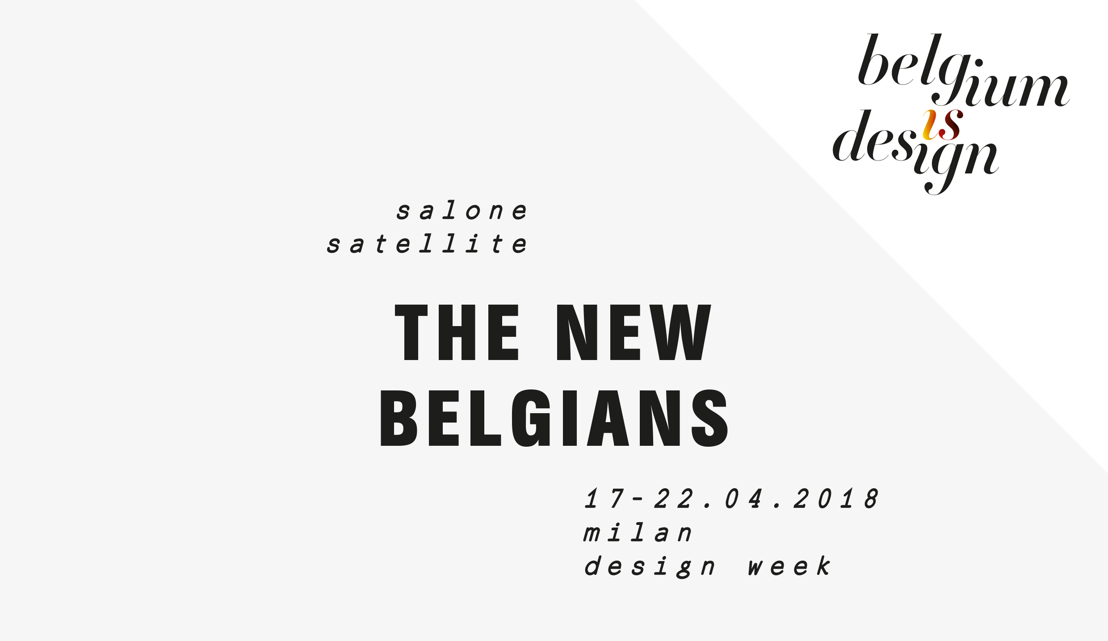 The New Belgians - Salone Satellite - 17-22.04 - Milan Design Week
Persdossier Belgium is Design - Milan Design Week 2018
Donderdag 15 maart 2018 — Belgium is Design toont The New Belgians op de Salone Satellite tijdens de Milan Design Week.
Flanders DC en WBDM bundelen voor de eerste maal hun krachten op de Salone Satellite. Vijf jonge Belgische ontwerpers stellen er zich samen voor. Sommigen hebben al deelgenomen, voor anderen is het de eerste maal.
De Salone Satellite blijft meer dan ooit een springplank voor jong talent waar in het verleden ronkende namen zoals Matali Crasset, Nendo, Front of Xavier Lust hun eerste stappen zetten in de internationale designwereld.
Voor iedereen die naar Milaan gaat is een bezoek aan de Salone Satellite dan ook een must. Hier zijn de nieuwe namen te ontdekken die hun eigen label lanceren, of er opgepikt worden door grote internationale merken. De frisse creativiteit van de jonge ontwerpers levert steeds aangename verrassingen op.
5 Waalse, Vlaamse en Brusselse ontwerpers tonen op de Salone Satellite verlichting en meubelen:
Meer informatie en beeldmateriaal in het persdossier. Klik hier om het te downloaden.
Volg Belgium is Design op Facebook en Instagram.
SaloneSatellte
Pav. 13-15 Stand B8-B12
Salone internazionale del Mobile di Milano
Rho Fiera Milano
Alle dagen open: 9.30 - 18.30 uur
The New Belgians is een organisatie van Flanders DC en Wallonie-Bruxelles Design Mode.