Belgium is Design is ready to present 13 young designers at Milan Design Week 2023.
For the 15th time a Belgian delegation will be present at SaloneSatellite, the section for young designers within the Salone del Mobile.Milano, the world's largest trade fair for interior designers.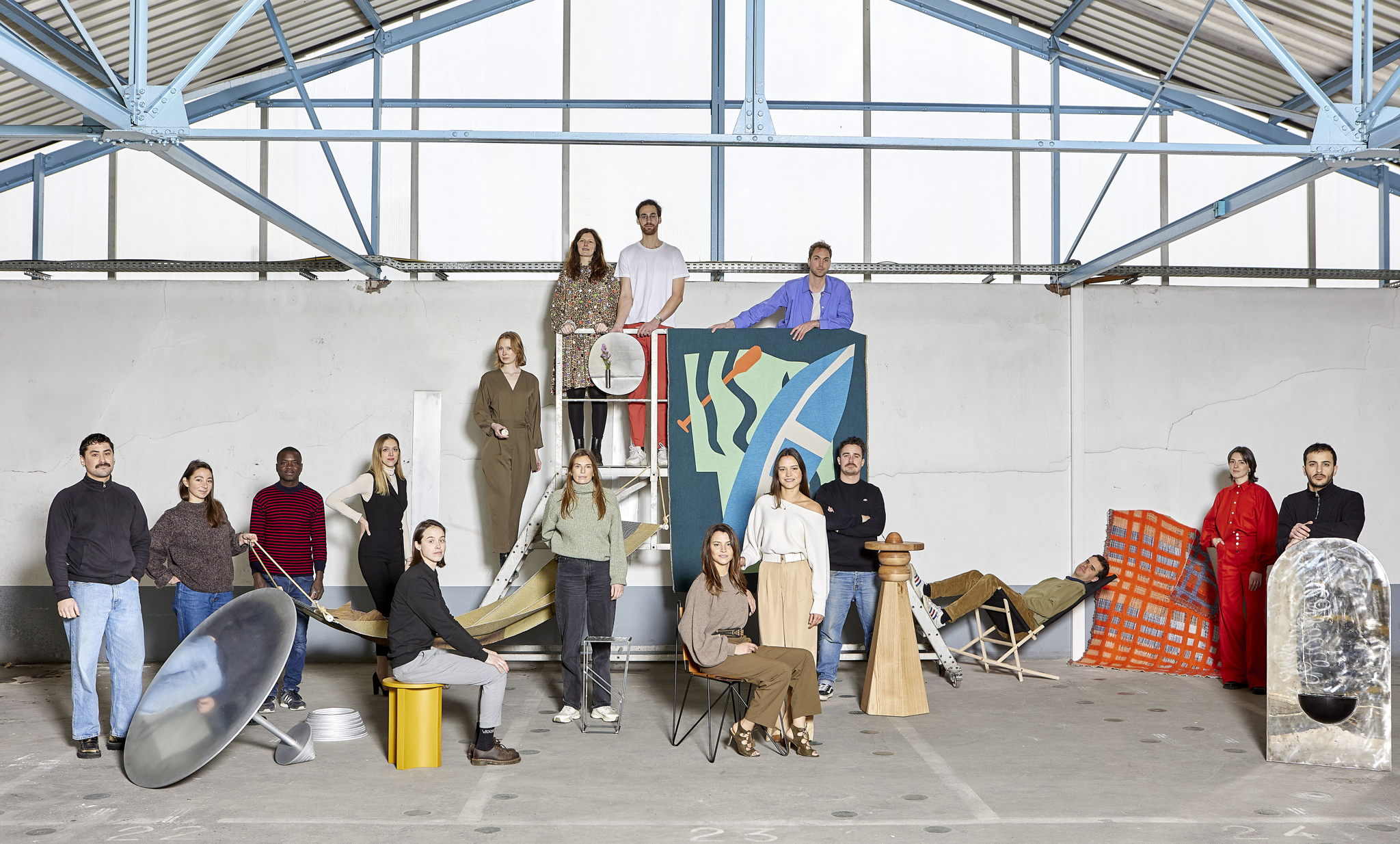 From 18 to 23 April design professionals from all over the world will once again gather in Milan. Belgium is Design, the partnership between the three organisations that promote the design sector in the three regions in Belgium, will present a collective booth with 13 carefully selected young designers reflecting the richness, diversity and creativity in Belgian design. ​
​​
​From woven textiles to precious woods, marble scraps to steel: here traditional crafts go hand in hand with industrial techniques. It is as if the Belgian sector needed a hybrid design, more human and more poetic. Graduated from the major Belgian design schools and mostly with an extensive experience abroad, these 13 fresh talents will confront the reality of a market undergoing profound changes, a market where the process of "making" is once again central. This young generation of designers is therefore returning to small series and custom-made products.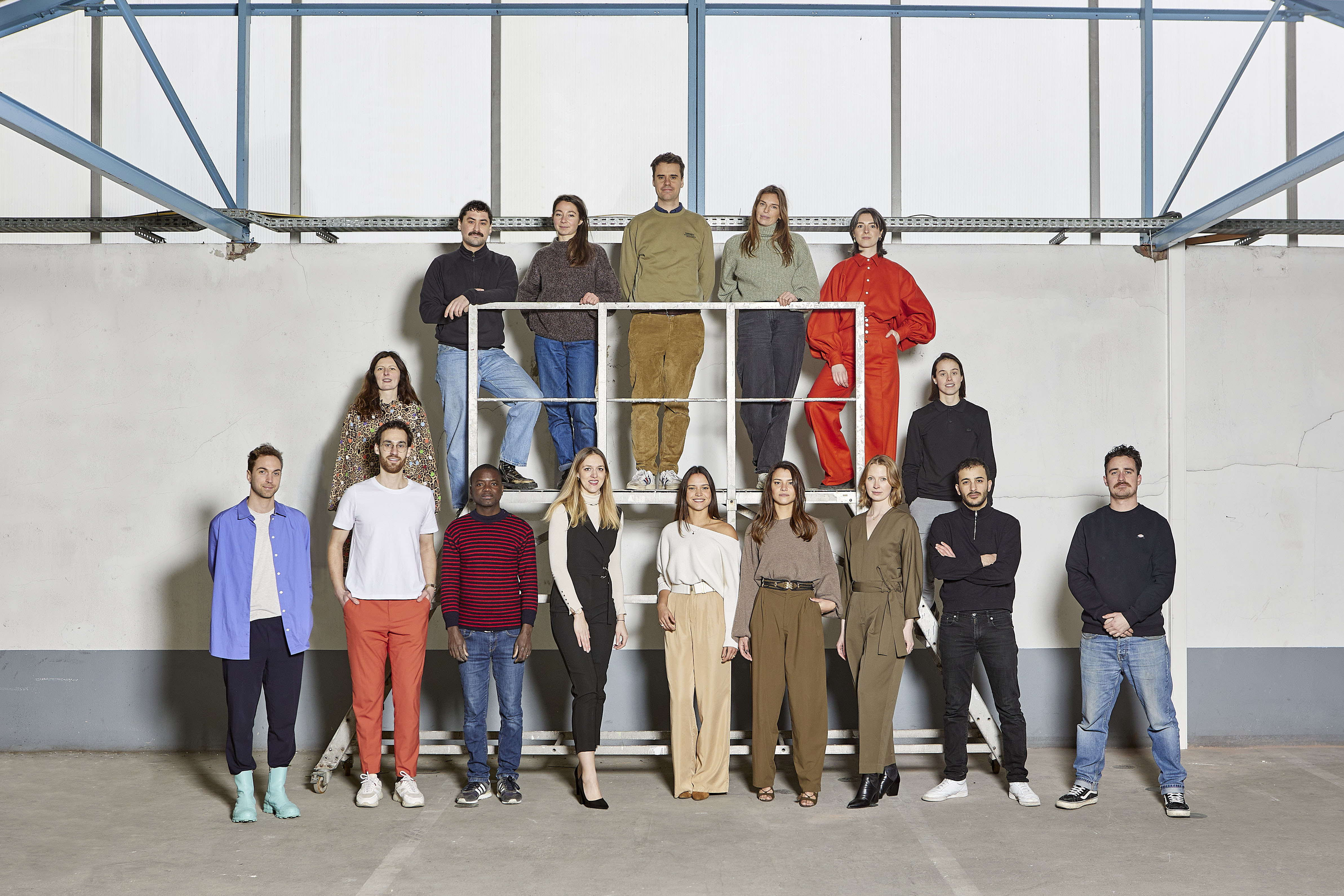 The 13 participants are: Ahokpe + Chatelin, COSEINCORSO, Emma Terweduwe, Esther De Vos, Fersasos, Joe Sterck, Mahaut Van Peel, Manuel Leromain, Marianne De Cock, Misses Brown, Not A Desk, Studio Matta and Studio Tim Somers.
1. AHOKPE + CHATELIN
Ahokpe + Chatelin is the Brussels-based textile research and production studio founded by Estelle Chatelin and Georges Ahokpe. Consisting of a textile designer and a textile weaver, the duo explores a dialogue between Benin and Belgium. Among others they will present their Ku do azò, a hammock designed for European interiors.
2. COSEINCORSO ​
COSEINCORSO is the multidisciplinary design studio founded by Marzia Cerio and Marwann Frikach. Their approach focuses on reintroducing poetry into the production process as well as highlighting the cultural context in which the objects are made. For their first collection the designers focused on aspects of isolation, simple lifestyles and our relationship with nature and spirituality.
3. EMMA TERWEDUWE ​
Emma Terweduwe is a Belgian textile designer specialising in jacquard weaving. Luxurious and expressive, her pieces combine natural, sustainable materials and colourful graphic design with her signature process of felting woven fabrics. Emma's tactile works provide a critique on our digitally and visually dominated society, which continuously places the visible above the tangible.
4. ESTHER DE VOS ​
Esther De Vos often combines steel with other materials such as patterned glass or textiles. Her designs exude simplicity and combine raw materials within a structure of architectural lines. Esther invents, sketches, welds and creates her own designs into unique finished pieces.
5. FERSASOS ​
Fersasos is a design studio specialised in creating high-end lighting designs for residential, commercial and public spaces. Founded by Pauline Vercammen from Ghent, Fersasos creates unique, innovative and luxurious lighting products with great attention to detail and materials, produced by a team of passionate and talented designers.
6. JOE STERCK ​
Joe Sterck is a designer who operates at the interface between furniture and sculpture. With his experimental approach he questions the rules and trends surrounding contemporary design and explores the boundaries of the functional. ​
​His Speculum table is a response to contemporary designs that are purely conceptual and no longer functional. The design can serve as an aluminium table but also as a reflective sculptural object.
7. MAHAUT VAN PEEL ​ ​
Mahaut Van Peel obtained her master's degree in textile design at ENSAV - La Cambre and worked in a leather weaving factory for the luxury market. Today she has her own studio in Brussels. She considers her work an experimental laboratory in search for new elements, colour sources, textures and techniques. Van Peel uses leftovers from marble manufacturer Van Den Weghe. The material is bonded with composites and other materials such as wood, metal, glass to create unique terrazzo objects.
8. MANUEL LEROMAIN ​
Textile designer Manuel Leromain graduated from ENSAV - La Cambre and passionately cuts, glues and assembles shapes and colours into a unique and inspiring universe, referring to the mill he grew up in. The result is a series of multicoloured wall hangings in jacquard fabric, tapestries and paintings.
9. MARIANNE DE COCK ​
MARIANNE stands for furniture and object design with a strong focus on matter and form. The design and prototyping process come from the same hand. The materials she works with are mainly wood and, more specifically, veneer, which she applies in innovative ways in contemporary interiors. ​
​The Fold series consists of objects in which form and materials are an extension of each other. The series is made of larch veneer where intarsia or inlay is used in an innovative way.
10. MISSES BROWN ​
Misses Brown is the label of twin sisters Ke-Ola and Kimoura. After they both had followed their own path, they realised that bringing their knowledge together would be a strength. Today they produce a variety of designs that bring together architecture, design and the humane.
​The Henri chair is inspired by the technique of tanning leather and tightening riding saddles. The seat is stretched over the frame and held by leather straps. This ensures there are no blind fastenings and gives the chair a pure and honest character.
11. NOT A DESK
"From experience I learned that working with a view helps you find your focus." Andreas de Smedt worked as an engineer in large open spaces for three years before starting his own project, Not A Desk, in a quest to design the ideal office. Aware of each person's individual needs, Andreas designed a flexible and mobile piece of furniture that can be used in any room throughout the day.
12. ​ STUDIO MATTA
Studio Matta is a design studio full of passion for materials and tactility. Eva De Smet & Jan Vandekerckhove design interiors, furniture and objects full of joie-de-vivre. They strive for imperfect and timeless beauty. ​
​Narcissus is a mirror that looks both feminine and masculine due to its organic shape and raw material. Because parts of the steel are polished to a certain level, Narcissus shows a fleeting reflection that leaves room for imperfection and imagination.
13. STUDIO TIM SOMERS ​ ​ ​ ​ ​
Studio Tim Somers is a furniture studio dedicated to creating unique and handmade pieces. All projects are made with great attention, precision and passion, resulting in a unique and durable object. ​
​Piédestal is a collection of different pedestals. Each object is created from different woodworking techniques and designed with the aim of creating its own identity and function.
Practical info
18 — 23.04.2023
Fiera Milano, Rho ​
​SaloneSatellite
​Pavilion 13-15
​Belgium is Design / Stand D13-E08 ​
More info
The complete press files and images in high-resolution are available via https://www.belgiumisdesign.be/press
About Belgium is Design
Belgium is Design is an initiative of Flanders DC, MAD Brussels and Wallonie-Bruxelles-Design-Mode (WBDM), and promotes the Belgian design sector at home and abroad.
​https://www.belgiumisdesign.be/
---