Flanders DC becomes the new Flemish design and fashion center!
Flanders will soon have a design and fashion center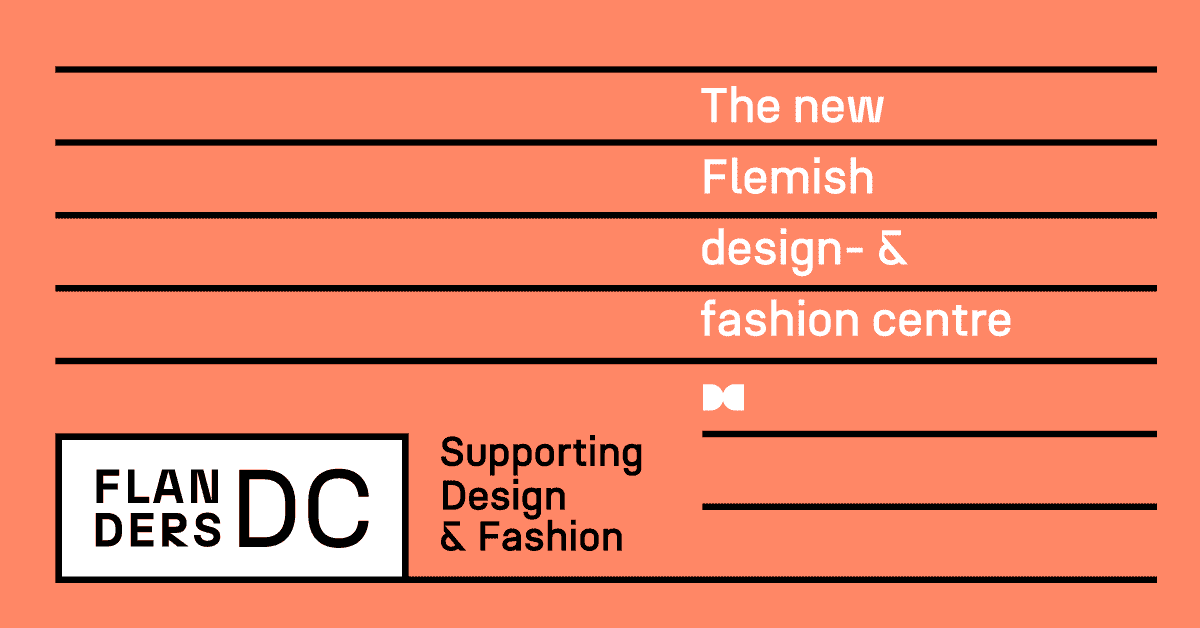 Starting in 2023 Flanders DC will focus entirely on the design and fashion industries. Until now the non-profit Flanders District of Creativity supported entrepreneurs from all creative sectors, but at the proposal of Flemish Minister of Economy and Innovation Jo Brouns, it will now focus all its resources on design and fashion. 'This will allow us to apply our support and expertise with more impact,' Minister Brouns said.
'In the fashion world we are competing creatively with the biggest fashion regions out there. Now I want us to make our industry shine on an entrepreneurial level as well. With a targeted platform to support the design sector we can strengthen its position and render support in the best possible way.' - Flemish Minister of Economy and Innovation Jo Brouns.
Flanders DC
Founded in 2004 Flanders DC had been tasked by the Flemish government with making 'creative Flanders' more entrepreneurial. Since 2016 entrepreneurs from all creative industries, such as fashion, design, games, marketing, media, architecture, film, music and the arts, could turn to the organization for business advice, participation in fairs, business trainings or management tools. Flanders DC is also co-organizer of the Belgian Fashion Awards and the organizer of the Henry van de Velde Awards, the most important design awards in Belgium.
At the suggestion of Minister of Economy and Innovation Jo Brouns, Flanders DC will now as of 2023 fully focus on two creative industries, namely design and fashion. After all, with a clearer focus the support from the Flemish government can be used with greater impact. The organization already had a strong commitment to these two industries through the integration of Design Flanders and Flanders Fashion Institute into the larger Flanders DC entity, earlier in 2016. Furthermore, these two industries in particular offer a great added value for the Flemish economy. Together they account for creating more than 86,000 jobs. Designers and design companies also play a major role in the search for innovation in other sectors, so extra focus on the design sector will also create spill-over effects to other sectors, as design can also be an important lever for innovation in other sectors and companies.
Future-oriented entrepreneurship
Flanders DC will have to ensure strong future-oriented entrepreneurship in both sectors of design and fashion, manifesting itself both in Flanders and beyond. Extra attention must be paid to themes such as sustainability, technology and inclusion. Flanders DC must also ensure that other economic sectors and social actors engage designers more as innovation partners. In this way the Flemish government wants to better prepare Flemish companies and society in general for the future. 
Minister Brouns: 'All new products, services or processes start with their design. Design is the engine of innovation in our economy. I therefore want to offer these industries every support and also ensure through Flanders DC that they can strengthen close cooperation with other sectors in our society. Design and design thinking deserve a strong place in our entire society.'
Flanders DC will thus become a design and fashion center. In this way Flanders finds a connection with other countries and regions that are investing in a separate organization to support their design and fashion industries.
Entrepreneurs and companies from other creative sectors seeking support will now find support from existing and new initiatives in Flanders. Flanders Innovation & Entrepreneurship (VLAIO) will soon offer information to all cultural and creative sectors with an overview of organizations and programs that can further help the cultural and creative sectors, with results of the impact study and the link to creatievesector.be, and with a link to the subsidy guide. Companies within all creative sectors that are focused on growth and innovation will be put in touch with VLAIO's business advisors.
 "With an even more directed focus, we will be able to generate even more impact. We look forward to being able to further help designers and fashion entrepreneurs with our knowledge and expertise in design and fashion that was already strong within Flanders DC." - Pascal Cools, Managing Director of Flanders DC
More info soon available via https://www.vlaio.be/creatievesector and via https://www.flandersdc.be/en/magazine/design-and-fashion-centre