Florentina Leitner hosted #belgiansinparis at Paris Fashion Week
The second edition of the recurring event to celebrate Belgian fashion gathered approximately 500 friends and fans of Belgian fashion.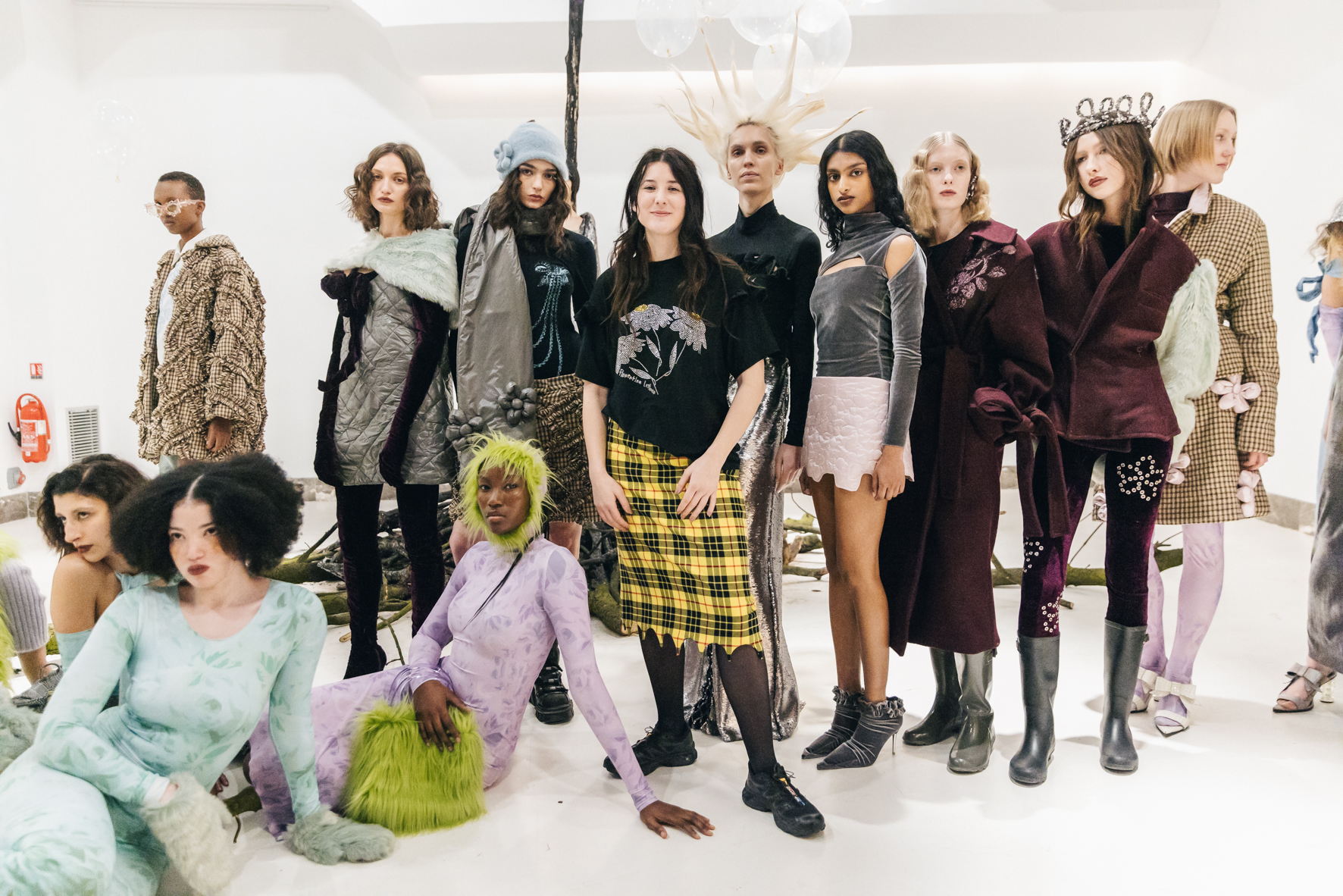 Saturday March 4th Flanders DC and Florentina Leitner put the spotlight on Belgian creativity and gathered many talents and executives from the Belgian fashion industry and beyond, at the AW 23/24 presentation of Florentina Leitner's eponymous label.
At the Pavillon Rive Gauche in the heart of Paris, Belgian fashion designers and brands were united with friends and fans of Belgian fashion. New connections were made, and visions, experiences and networks were shared among the estimated 500 guests, a mix of international press, buyers, designers, creatives, PR and other fashion executives.
Florentina Leitner moved from Austria to Belgium to study fashion at the Royal Academy of Fine Arts in Antwerp. She launched her fashion label in 2020, after working briefly at Dries Van Noten. Right from the start her unique designs, colorful prints and quirky accessories drew international attention. Celebrities such as Lady Gaga, Kylie Jenner and Zara Larsson stood in line. Stockists in the UK and Asia followed. Last November ​ Florentina Leitner was named Emerging Designer of the year at the Belgian Fashion Awards.
The recurring event #belgiansinparis is organised by Flanders DC and wants to celebrate Belgian fashion, connecting in & outsiders during Paris Fashion Week.
Photography by Robin Joris Dullers