Press info: Gold for these Henry van de Velde Awards winners!
Discover the winners of the Lifetime Achievement, Young Talent, Company, Ecodesign by OVAM, the Public Gold Award and the Gold Award winners within the other nine categories.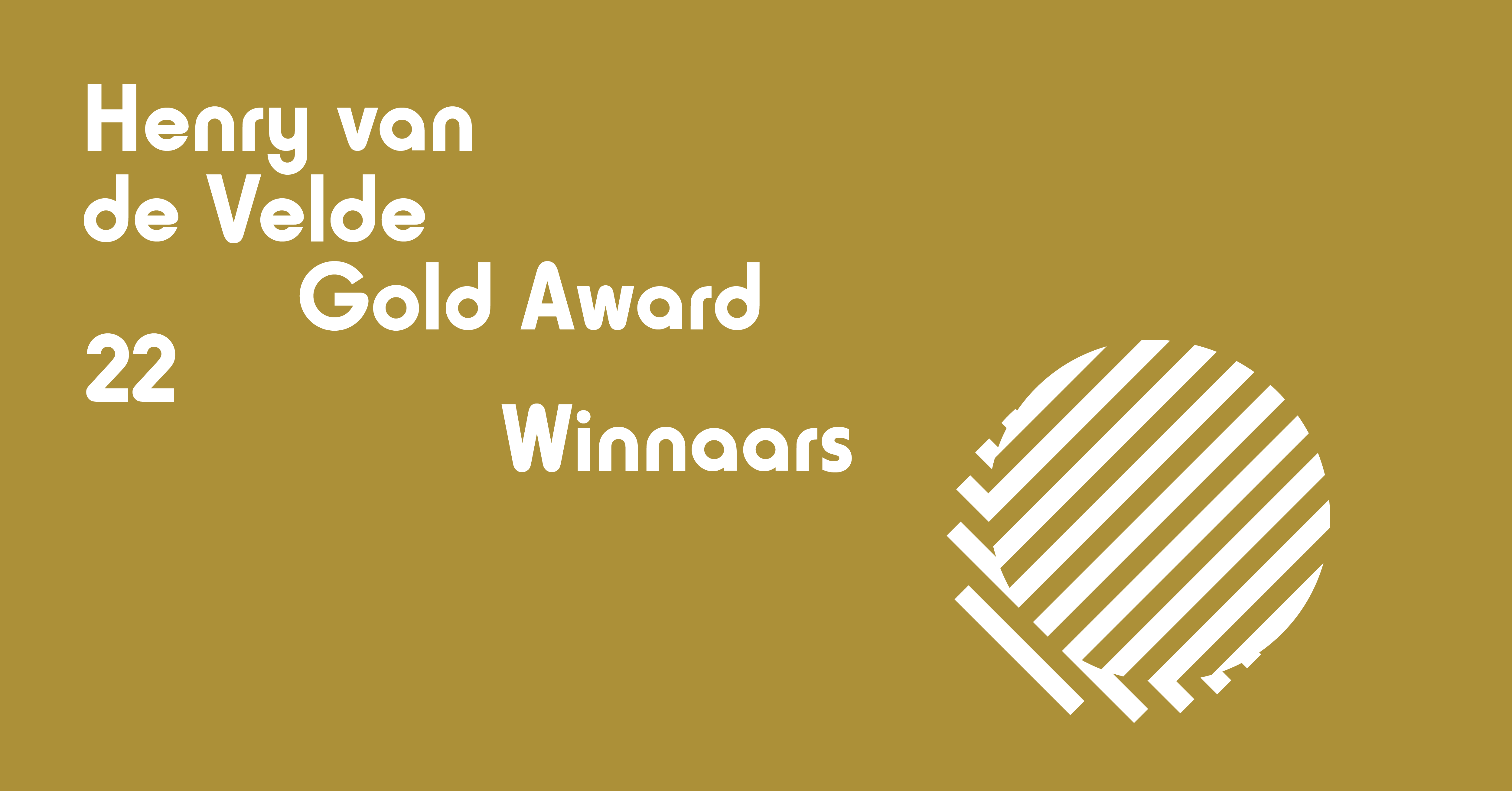 On 8 February, design-loving Flanders celebrated the biggest annual celebration of its design sector. The award ceremony for the Henry van de Velde Awards 22 recognises the highest quality, innovative and smart designs and designers. Who will win the Lifetime Achievement Award? Who is this year's Young Talent? Who will pick up the Company Award, which project will secure the Ecodesign by OVAM Award and who did the public vote the Public Award winner? These and the nine other Gold Award winners in each category were announced on 8 February during the presentation of the Henry van de Velde Awards 2022 in BOZAR.
For 28 years now, the Henry van de Velde Awards has been showcasing Belgian products and services that demonstrate the added value of design in its most varied aspects. The Henry van de Velde Awards 22 clocked in at a record number of entries. The jury went through 421 entries and reached a ranking of three winners per category. This year's awards also have a new look. In addition to two brand new categories, not only are there Gold award winners, but the jury also awards a Silver and Bronze award per category.
Wim Segers receives the Lifetime Achievement Gold Award
The Lifetime Achievement Award is the ultimate recognition for a designer who has made an economic, social and/or cultural impact and thus contributed to the international reputation of Flemish design. This year, the jury will present the award to Wim Segers, a designer whose down-to-earth and comprehensive approach guarantees professionalism and timeless simplicity, functionality and sustainability.
"As a designer, you have to be humble, start from scratch each time and solve problems that are specific to the project." - Wim Segers
Wim Segers develops total concepts in which he follows up all phases from product development to product presentation with the manufacturer. Manufacturability and durability fit in with his vision that a design must be able to withstand time. Functionality and economic relevance and an ethically responsible approach are always the starting point. Through this approach, he has helped to put several companies, and also his own region, on the international map. Studio Segers has in the meantime grown into a family business with an architecture and graphic design department.
Renson takes home the Company Gold Award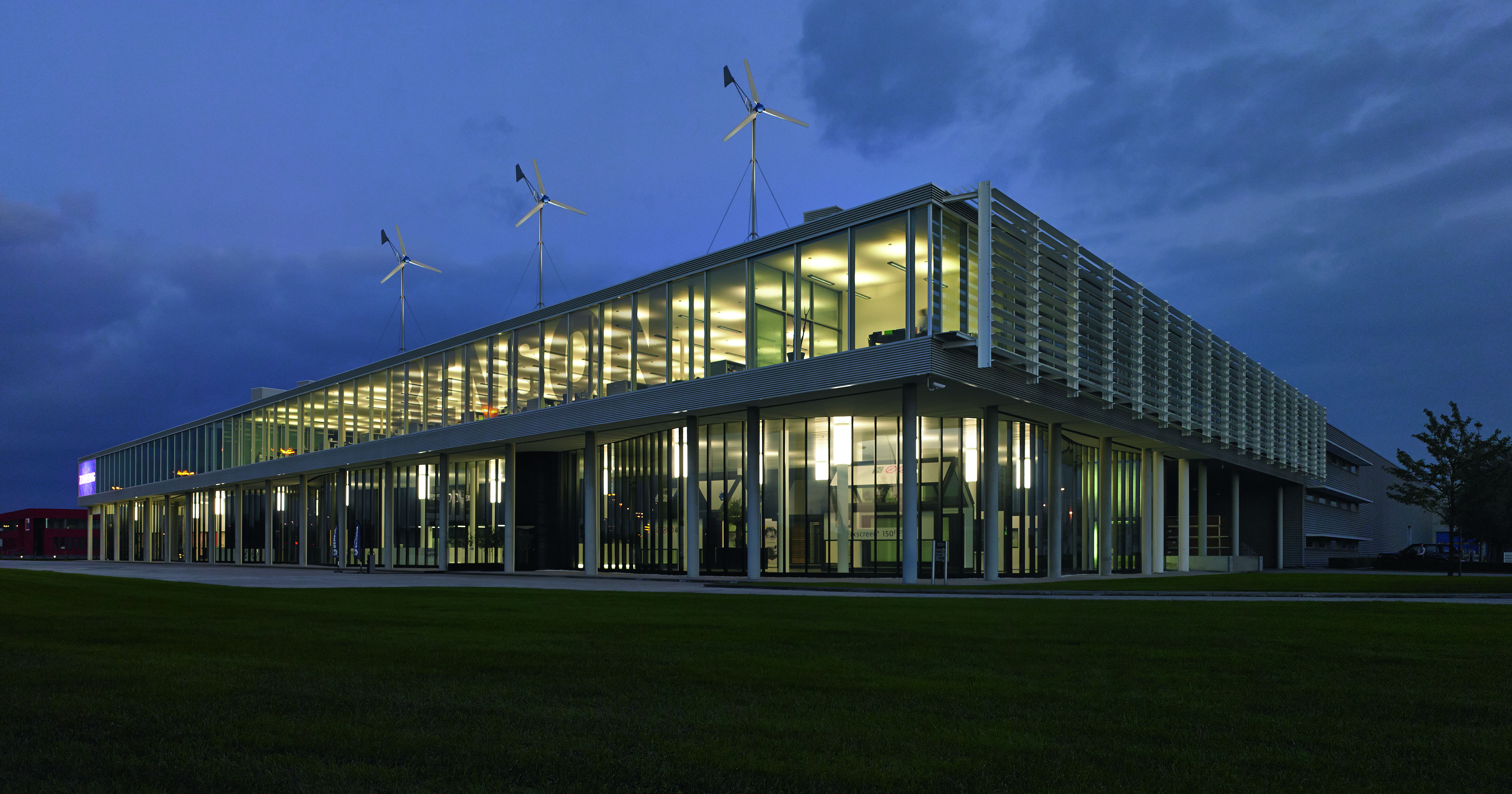 Twenty years ago, CEO Paul Renson created the baseline "Creating Healthy Spaces". Translated specifically into three pillars - sun protection, ventilation and outdoor living - it turned out to be a visionary philosophy that makes Renson a global player. Under Paul Renson, the family business evolved into a knowledge company, where some 110 of the 1200 employees work in the R&D department. 
"Even with ten percent of the employees in R&D, we still have too little capacity to develop our ideas. Every innovation brings added value to the market." - Paul Renson, CEO Renson
Today, Renson exports to 83 countries and the company employs staff worldwide. Most of the products are made entirely in Belgium. Design is used structurally to incorporate technology invisibly, perfectly integrated into the interior, façade or garden: from window vents, through minimalist sun protection, interior door frames and hinges to outdoor living spaces.
Lore Langendries is awarded the Young Talent Gold Award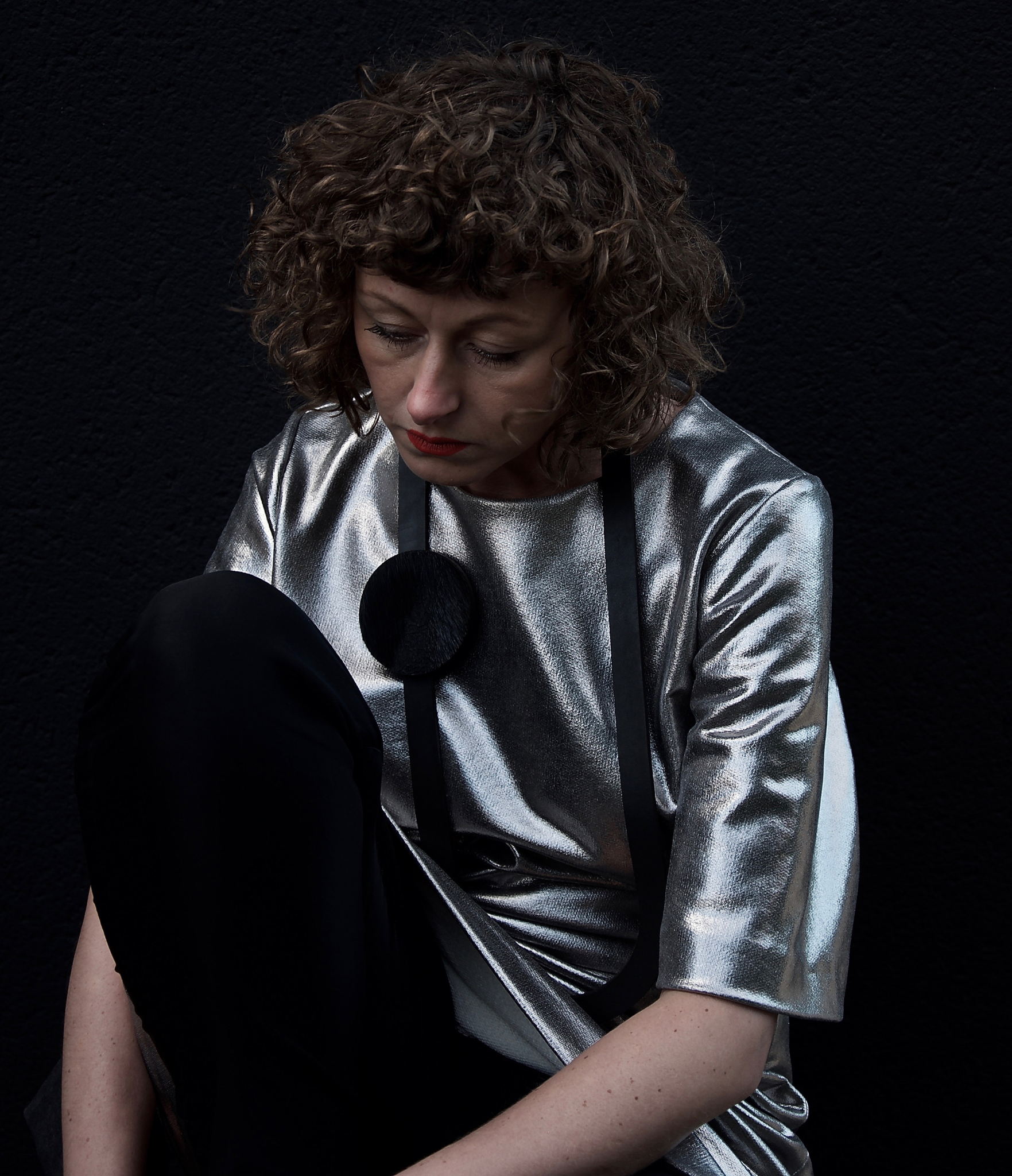 The Limburg designer Lore Langendries obtained a master's degree in Object & Jewellery from the Hasselt School of Arts PXL-MAD in 2010. For many years now, she has focused on the artistic creation of contemporary jewellery and objects. Captivated by the capricious nature of wildlife, Lore Langendries processes animal skins using laser cutting technology. With her own strong, consistent form language, she thinks about the function and identity of each piece of jewellery. 
"Embarking on a project with others takes the pressure off yourself for a while, and strangely enough, as a result you enjoy making your own work again." - Lore Langendries
In addition to her teaching assignment at PXL-MAD, she also teaches art in secondary education. Between craft and industry, between uniqueness and reproducibility, she harvests increasing international interest in her artistic expressions. For example, she was included in the exhibition for the Mari Funaki Award, presented by the renowned Australian Gallery Funaki, and her work is part of galleries in Seoul and the US.
The Ecodesign by OVAM Gold Award goes to OpenStructures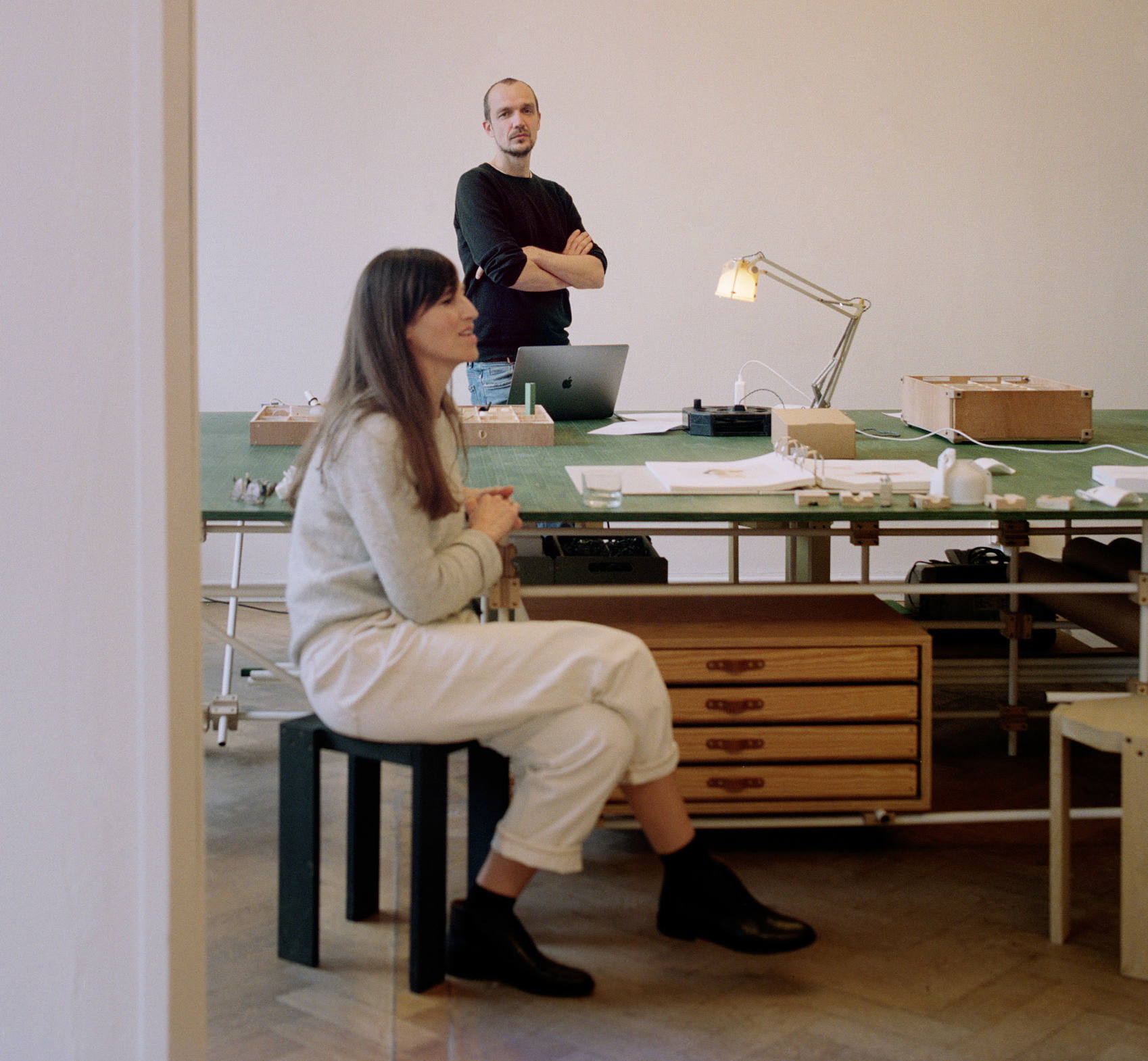 OpenStructures examines a sustainable and democratic way of designing. Designers Thomas Lommée and Christiane Högner developed an open design system based on a common geometric grid for designers to design with and for. Component compatibility allows you to create infinite functions and shapes. OpenStructures is a tool that challenges designers to return to the essence of design.
"As pioneers of eco-design, Thomas and Christiane use Open Structures to translate the complexity of eco-design into a kind of collective game that offers infinite possibilities." - Brigitte Mouligneau, jury member
Today, OpenStructures consists of a database of 1600 parts and 750 objects designed by more than 330 designers.
Tunneltaal scoops up the Public Gold Award
The public was able to vote online and select their favourite for the Public Gold Award. Tunneltaal received the most votes by a convincing margin. With Tunneltaal, Manon Lambeens involved as many local young people as possible in her research to turn a dark, unsafe tunnel into a socially connecting symbol. The tunnel is a metaphor for the time in which research was made a reality: connecting and illuminating in socially difficult times.
Business Innovation Award
Gold: Morphemat by Voxdale for Ergotrics The Morphemat® is a medical device that allows healthcare providers in the Intensive Care Unit to lift patients of up to 150 kg effortlessly from a reclined position to a stable side position. 
Silver: Batterij Inzamel Recipiënten [Battery Collection Containers] by Pars Pro Toto for Bebat A series of new containers makes the collection process of batteries safer and smarter. 
Bronze: 12 Work by Studio Dott. for the City of Mechelen With 12 Work, the city of Mechelen wants to eliminate both explicit and implicit thresholds in the recruitment process. 
Consumer Award
Gold: Minze Diary Pod by Minze Health The Minze Diary Pod is a medical device that helps patients keep a bladder diary for the diagnosis and monitoring of urological problems. 
Silver: Åska Bike by Achilles Design for Åska Bike With a long lifespan, local production and a European supply chain, this speed pedelec is the real deal in terms of sustainability.
Bronze: OYO Baby Monitor by Pars Pro Toto for QLEVR The OYO Smart Baby Monitor is a smart monitor that helps keep an eye on new-borns and toddlers. 
Crafts Award
Gold: Kontour by Pinkoliv Instead of bringing completely new saddles into circulation, Kontour renovates and optimises old saddles, giving the cyclist not only a functional saddle but also restoring its emotional value. 
Silver: Woven Connection by Delphine Cobbaert Woven Connection starts with a thread of different colours, textures and high-quality natural materials (wool, mohair, flax, cotton and jute) that she weaves by hand into different pieces and then stitches together with her own developed embroidery technique. 
Bronze: Bite Me by Sam Druant With her tapestry Bite Me, Sam sparks a conversation about how women are perceived - the male gaze - and the prevailing binary hierarchical oppositions.
Design Research Award
Gold: Ecology of Colour by Laboratorium, Heleen Sintobin and Maria Boto The Ecology of Colours research focuses on new applications and techniques in traditional colour production. 
Silver: Exploded View by Biobased Creations and Stichting Nieuwe Helden for the Dutch Design Foundation (The Embassy of Circular & Bio-based Building) Using the metaphor of a house, The Exploded View materialises its vision of affordable, sustainable and circular homes made from bio-based materials.
Bronze: Braille meets Emoticons by Walda Verbaenen In this typographic experiment, Walda designs a number of emoticons to complement the Braille alphabet. 
Digital Product Award
Gold: BabelAR by Thomas Meynen (LUCA School of Arts Ghent) and Wim Forceville BabelAR is a multilingual puzzle adventure in Augmented Reality (AR). The game teaches children between 7 and 12 the value of the languages they speak (or do not speak) and strengthens language and cultural awareness.
Silver: Digiphy by Lowie Vermeersch for Granstudio Digiphy is a Mixed Reality design and communication tool that Granstudio designed to further digitise the automotive industry in both the design and review process. 
Bronze: Silver by Create.eu for the Flemish Expertise Centre for Suicide Prevention, UGent Create.eu developed Silver, a mobile serious game that focuses on strengthening mental health in young people between the ages of 12-16. 
Environment Award
Gold: ONTketen by Livable Platform (Sep Verboom) for Circular Matters Together with a number of production partners and designers, the ONTketen team is looking for ways to convert the biopolymer developed by Circular Matters into applications and products with real market value.
Silver: Materialisme met emotie [Materialism with Emotion] by ONBETAALBAAR Every product that ONBETAALBAAR develops tells its own story and offers the most ecological possible answer to a specific question. 
Bronze: Biodiversiteit in bos, stad en tuin [Biodiversity in forest, city and garden] by Utilise.Objects in the context of Wood Design Utilise.Objects seeks aesthetic solutions for dead wood that will degrade over the years and be food for nature again.
Graphics Award
Gold: The Icon Project by Kern 02 for Cisco Systems Graphic design agency Kern02 developed a series of simple icons for IT giant Cisco that are applied to the connections of their products. 
Silver: The Poster House Campaign by Klaas Verplancke for Poster House New York Klaas Verplancke designed illustrations and animations for a public communication campaign on the occasion of the reopening of the Poster House museum in New York, after the first COVID-19 lockdown in 2020. 
Bronze: GUM house style by Pjotr for the GUM (Ghent University Museum) The house style that Pjotr developed for GUM indicates exactly what the mission and identity of the house is and is also inviting and very accessible. 
Habitat
Gold: Inti by Kristof Pycke for Kreon Kreon Inti gives the lighting designer a tool to create different atmospheres in architecture without unnecessary "noise" with a single downlight. 
Silver: Space-R by Roel Vandebeek for AVC Gemino Space-R is a circular plug-and-play solution with profiles, panels and doors that are easy to install and move, without permanent damage to the ceiling and floor. 
Bronze: Gradient Rug by Emma Terweduwe Gradient is a multifunctional jacquard woven and felt rug, made from merino wool, mohair, linen and cotton recovered from deadstock. 
Spaces Award
Gold: Muziekcentrum De Bijloke by DRDH Architects in association with Julian Harrap Architects, Studio Helder and ONBETAALBAAR for Muziekcentrum De Bijloke In the renewed concert hall and the foyers of Muziekcentrum De Bijloke, DRDH Architects combines the qualities of the original space with the acoustic advantages of contemporary concert halls. 
Silver: Scenographies by scenery workshop Jozef Wouters for Damaged Goods Modular Gaze is a modular grandstand system that can be used again and again for various projects or clients who want to transform a (public) space. 
Bronze: Tunneltaal by Studio Manon for the municipality of Rotselaar With Tunneltaal, Manon Lambeens involved as many local young people as possible in her research to turn a dark, unsafe tunnel into a socially connecting symbol. 
Expo en Catalogus
The Henry van de Velde Awards 22 exhibition can be visited for free in Bozar from 9 February to 10 April 2022 inclusive. The exhibition catalogue can be purchased online via www.henryvandevelde.be
About the Henry van de Velde Awards
The Henry van de Velde Awards are presented every year by Flanders DC and have represented an established value in the design landscape since 1994. This year, the awards were made possible thanks to the support of our partners: Flanders Innovation & Entrepreneurship (VLAIO), BOZAR, Public Waste Agency of Flanders (OVAM), Bokrijk, the Flemish Environment Company (VMM) and Z33 - House for Contemporary Art, Design and Architecture.
Detailed information about the awards, winners and jury members is available via https://www.henryvandevelde.be/
Pictures
More information