The Henry van de Velde Awards 23: these are the winning designers and companies!
The jury selected 3 winners within each of the 9 categories of the most prestigious design awards in Belgium. An overview!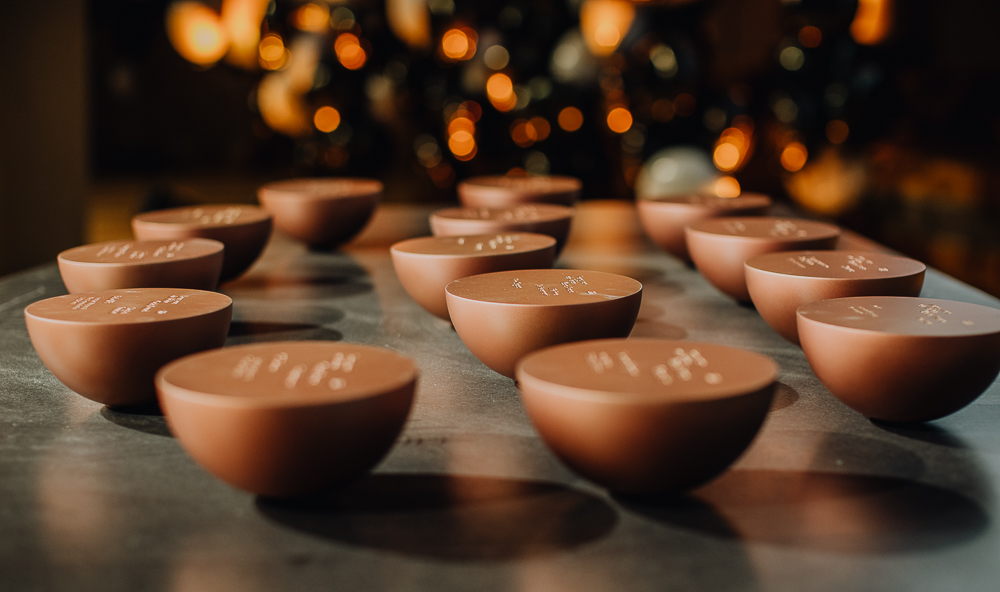 For 29 years, the Henry van de Velde Awards have honored products, projects, services and systems by designers and companies in Flanders that have had a positive and exceptional impact on our economy, environment and society thanks to the use of design. The design awards are presented annually by Flanders DC and are the most important design awards in Belgium.
The jury evaluated hundreds of entries and came up with a selection of 3 winners per category: Business Innovation, Consumer, Crafts, Design Research, Digital Product, Environment, Graphics, Habitat and Spaces. The list of winners also serves as a sampling of the innovative and inspiring design in Belgium.
At the festive award ceremony on 7 February 2023 at Bozar in Brussels, it will be announced who will take home the Gold, Silver and Bronze Award for each category. The winners of the Lifetime Achievement, Young Talent, Company, Ecodesign by OVAM and Public Gold Awards will also be announced. ​
From November 15 to December 20, the public can help decide who should win the Public Gold Award. Via henryvandevelde.be everyone can vote for the different design projects. ​
These are the winners of the Henry van de Velde Awards 23:
1. Business Innovation
EVOLVE 4EL23
Design agency: Pars Pro Toto
​Client: Anglo Belgian Corporation
With EVOLVE 4EL23, Anglo Belgian Corporation developed the very first medium-speed multi-fuel engine, facilitating the transition from fossil fuel to zero-carbon fuel. In addition to the technical ingenuity of this fuel engine, the protection designed by Pars Pro Toto protects both engine and operator from damage or injury and reduces heat, noise and vibration. The motor housing meets all ergonomic needs. Compatible with different fuels, the EVOLVE 4EL23 is more efficient in terms of consumption and therefore has lower emissions.
Robovision AI platform
Design agency: Loemer
​Client: Robovision
The Robovision AI platform gives professional users the right tools to create their own AI programs that automatically recognise visual information. From a doctor creating a program to automatically detect tumours on CT scans, to a worker teaching a robot which parts of a rose need to be pruned, the Robovision interface allows users in a wide range of fields to work with their own visual data. The platform, designed by Loemer, is user-friendly and guides users in training, updating and maintaining smart computer programs, without them having to be experts in machine learning. 
XEOS AURA 10
Design agency: Pars Pro Toto
​Client: XEOS
The XEOS AURA 10 makes high-resolution molecular imaging (PET-CT) available in the operating room during oncology surgery for the first time. The XEOS AURA 10 provides smarter and targeted imaging for surgeons to work more confidently in assessing the resected tissue. This makes it for the first time possible to obtain quality medical images within a few minutes in the operating room. It also reduces anaesthesia time for the patient and reduces the risk of post-operative complications. Furthermore, the XEOS AURA 10 is very compact, mobile and user-friendly thanks to Pars Pro Toto's design. 
2. Consumer
CoMoveIT Smart
Design agency: Comate & Voyager
​Client: CoMoveIT, spin-off KU Leuven campus Bruges
CoMoveIT Smart is an intelligent operating system for electric wheelchairs to help users who have difficulty operating an electric wheelchair with the conventional joystick. The system uses pressure sensors in head and foot control pads on the one hand and artificial intelligence on the other to recognise involuntary movements of the users and continuously fine-tune the wheelchair's controls to better suit the users. The design of the operating system, developed by Comate and designed by Voyager, creates independent personal mobility, freedom of movement and autonomy for users, which makes a world of difference for them.
MyBlanket
Design agency: My Add On
My Add On have again designed an item that improves the lives of wheelchair users: MyBlanket, a rain cover for the wheelchair users' legs that can be used without assistance or standing up. MyBlanket has several integrated functions with attention to autonomy, functionality and design: foldable K-way principle, quick to put on, extra zip-out calf protection flap, adjustable in size, hand warmers on the lap and an empty K-way bag that serves as a safe storage area at the back of the wheelchair or under the knees. This seemingly simple product was developed with input and feedback from wheelchair users, whose lives have been greatly and positively influenced by this handy tool.
°Plug
Designer: Frits Jeuris
​Client: Eden Design
°Plug, designed by Frits Jeuris for Eden Design, is a minimalist tubular light fitting that holds infinite possibilities of variations. The modular light line consists of tubes that form a lighting network. The name refers to a "jack plug", an electrical connection that provides a simple linking principle. The idea arose from the concept of the Limburg mine shafts and the togetherness of the former miners. °Plug makes all conceivable connections possible in a grid with modules of fifteen centimetres or a multiple thereof.
3. Crafts
Glasstromen [Glass Streams]
Design agency: KUYCKXMEERS
​Designer: Anouck Kuykx, Thomas Meers
Design agency KUYCKXMEERS carried out research into the possibilities and uses of glass that is difficult or impossible to recycle by starting with a glass stream from the Lommel glass recycling company Maltha. The glass, which contains particles of ceramic, stone and porcelain, was crushed into a powder so that all the particles were dissolved. The glass was transformed into a light, solid and easy to process material by means of a foaming process. The end result is Glasstromen [Glass Streams], a series of vases that can be ground again into powder and foamed back into new vases.
The act of a line
Designer: Marijke De Cock
The act of a line by Marijke De Cock is a collection of wall sculptures in which a spontaneously drawn line is the starting point for a dedicated, time-consuming creative process in which the shapes are composed of an infinite quantity of tiny glass beads. With the rich tradition of a craft, carried out according to an innovative process, embroidery techniques are taken out of their subservient role. The elegant silhouettes are based on the spontaneous drawings and doodles that are then entrusted to traditional artisans from India. Once hung up, the self-supporting wall sculptures appear to float. 
Whaleboat O28
Design agency: Whaleboat
​Designer: Koen De Gezelle (in association with Gijs Vanden Bogaerde, Cedrick Soete, Rik Deketelaere, Amy Beaulisch, Hannes Hebben, Vives, Howest, Ghent University and Artois Plastics)
Whaleboat O28 is a rowing boat for five people for ocean trips of three months or longer. Solar panels with batteries supply electricity. Spacious cabins and ergonomic rowing positions ensure ease of use. A self-righting design in the event of capsizing, in which a large number of watertight compartments render the boat unsinkable, ensures the necessary safety. The ocean rowing boat is the result of 20 years of craftsmanship in boat building, coupled with 20 years of experience in rowing at sea. Although the production uses moulds for the large hull and deck components, the boat has many references to traditional craft, which can be seen in the details and the high level of the finishings. 
4. Design Research
No Time To Waste
Designer: Isabeau Goddé
In No Time To Waste, Isabeau Goddé explored the potential of an often neglected by-product of the textile industry: lint. She started with dust from the drying drums of a knitting manufacturer and dust that is released during the linen production process. The properties, movements and behaviours of the material were analysed. The research led to the creation of perishable lint yarns, lint sheets and lint blocks. With No Time To Waste, Isabeau not only wants to offer a solution to an existing problem, but also advocates a change in consumer behaviour. She actively engages in this dialogue through workshops she organises.
Prosthetic X
Designer: Isaac Monté (& In 4Art)
In Prosthetic X, Isaac Monté examined how design and technology can be used to closely monitor our own health and stimulate behavioural change. The artificial data body consists of ten prostheses that give the wearer insight into their own health, helping them to remain longer active (also socially), healthy and independent. Have I exercised enough today? Have I been outdoors enough? Have I had the necessary social contact? Prosthetic X wearers can easily tell by the colours or shape of the prostheses they wear on their body. The project aims to monitor our health preventively so that the elderly can age in a healthy and vital way and can continue to live at home for as long as possible.
Rotmóy / Hongerhuids
Design agency: Studio Narture & Under Thy Skin
With Rotmóy, Studio Narture is focusing on raising awareness about the issue of food waste and the polluting impact of synthetic colours in textiles. It developed an innovative and scalable process to convert food surpluses into colourful pigments thanks to fungi and bacteria that are able to colour textiles. Hongerhuids is used in collaboration with lingerie brand Under Thy Skin: lingerie fabrics were coloured with red pigments made from leftover bread from a local bakery chain, colouring both natural and synthetic textile fibres with only natural excipients.
5. Digital Product
Cocom
Design agency: Bedja Design
​Client: Cocom
Cocom stands for "COnnecting COMmunities" and is a space sharing application for flexible renting and leasing of spaces for day use. The app, designed by Bedja Design, aims to make the most of available space on the one hand and to give people access to the space they need on the other. By accessing and exploiting existing space in a dynamic way, it can be offered as a service, "Property-as-a-Service" (PaaS). The app can be downloaded for free by Hosts and Guests alike. The user experience of this digital application mainly focuses on the flexibility and self-development for the user, both professionally and individually. 
Last Metal Standing
Design agency: Mutant & nøcomputer ​
​Client: StuBru
Commissioned by StuBru, The Last Metal Standing was developed by Mutant and nøcomputer as a digital alternative to metal gatherings that were not able to take place due to the coronavirus. More than 26,000 metal fans were brought together online in the biggest ever digital moshpit. Everyone who voted for "De Zwaarste List" [The Heaviest List], the annual playlist with heavier music on radio StuBru, was given a place in the pit via a metal avatar. With the digital moshpit the metal community got that unique feeling of togetherness again for a while. The competition was live on radio StuBru and is now organised annually thanks to the success of the first edition.
Virtual Museum of Flanders
Design agency: Studio Dott
​Client: Flemish Government/Department of Culture, Youth and Media
The Flemish government wants to develop a "virtual museum for the history and culture of Flanders" as a tool for the digital transformation of the heritage sector. From the perspective of "understand to design and design to understand", Studio Dott has set up a design-led research project to explore and depict the meaningful ways in which the extremely diverse and broad target group can be brought into contact with heritage. This process resulted in a validated value proposition supported by the stakeholders, which was tangibly presented using a digital product concept.
6. Environment
Buddy
Design agency: IPEE
Buddy optimises toilet access by flushing automatically without touching the control panel after each use. Buddy also handles water in a smart way, by detection it automatically suggests a small or large flush volume. In this way, this application is not only hygienic, but also efficient and sustainable. Extensive research has led to IPEE's innovative technology being able to measure through the wall of the ceramic, enabling the right decision to be made regarding flushing behaviour based on the right data.
K Bio
Design agency: studio PART
​Client: ETAP 
Commissioned by ETAP, studio PART developed K Bio, an emergency lighting system in which the bio-circular material of Circular Matters plays the leading role. This material, made from plant waste streams, addresses health and environmental issues linked to toxic resins in sheet material and microplastics from fossil plastics. The design plays with the link between craft and industry, with the texture referring to the centuries-old gouging technique. Taking into account the installation and production conditions, a rectangular shape was chosen, next to the disconnecting of the material and the one size fits all principle.
Ledegem becomes Leaudegem!
Design agency: HelloWater
​Client: Municipality of Ledegem
The Ledegem becomes Leaudegem! project by HelloWater includes an innovative water purification system that serves as a sustainable alternative to sewerage. Smart coupling between sediment tanks, pumps, bacteria and plants ensures purification of waste water in a natural manner. This project shows that an alternative, fast and sustainable solution can be offered for water purification in the outlying area. Through this project, the municipality of Ledegem wants to focus on connection in the fight against desiccation, establishing sanitation in the outlying area and improving surface water quality and biodiversity.
7. Graphics
Fontrescue
Design agency: Studio Brussels Lof
​Designer: Jo Klaps
With the Fontrescue project, Studio Brussels Lof rescues old letters found on buildings and headstones in public spaces. Using new techniques, fonts once created by letter painters and stonemasons are measured, digitised and supplemented into a complete alphabet so that they can be used once again. In this way, Studio Brussels Lof created a poem that residents wanted to see realised somewhere in their home. 

​Vel
Designer: Sabien Clement & Mieke Versyp (layout: Quod voor de vorm)
​Client: Publisher Oogachtend
Vel is a visual story about bodies and closeness and concerns two women, who are linked together as illustrator and model. Their relationship is about vulnerability and physicality, about looking and being looked at. Themes such as ageing, motherhood, perfection (and imperfection), shame and pride are discussed. Author Mieke Versyp and illustrator Sabien Clement worked for six years on the book, which was laid out by Quod voor de vorm and published by Oogachtend.
Passages
Designer: Martha Verschaffel (layout: Stijn Dams)
​Client: Bries vzw
Passages is a visual story by Martha Verschaffel that is about the experience of time. How does someone experience time and in which situations is this experienced differently? Inertia takes central stage and also plays with the reader's own perception of time. Four storylines are seemingly interwoven. They alternate, refer to each other and suggest connections. The framing of each storyline is different and plays an important role in both form and content. 
8. Habitat
Cango
Design agency: Yellow Window
​Client: Hahbo
Cango is a mobile care home designed by Yellow Window for Hahbo and consists of an entry-level model that can be fully adapted to the needs of the user. It is designed according to a simple modular concept, allowing different modules to be connected together. Both interior and exterior can be composed according to user requirements. Non-stigmatising, ergonomic solutions to alleviate existing burdens or increasing physical disabilities have been provided. The home can be equipped with all kinds of technological care functionalities. In addition, the home was developed from the circular idea.
MiaCabana
Design agency: iDNA
​Client: Atrium Green
The concept of the MiaCabana is based on a simple cabana consisting of (at least) two linked aluminium frames, two manually operated sun shades, a few bamboo canes and plants, flowers and fruit. The cabana, designed by iDNA for Atrium Green, is easy to install and modularly expandable. The MiaCabana is available as a shelter and pergola.
Stroom
Design agency: Studio Dott
The Stroom cable tray system by Studio Dott brings together the best of all worlds. It is an aesthetic solution for concealing and integrating cables, which is both practical and affordable. The 360° rotating head offers interior designers complete freedom of design. The simplicity of the suspension system and only a single anchoring in the ceiling ensures quick and efficient installation and relocation. 
9. Spaces
Experience exhibition Tabloo
Design agency: Bailleul Ontwerpbureau
​Client: NIRAS (National agency for radioactive waste and enriched fissile materials)
In the Tabloo experience expo in Dessel, young people can explore an invisible world. What is radioactivity? How is radioactive waste managed? Which nuclear applications are being investigated? Tabloo familiarises visitors with scientific-technical topics and ethical issues. Young people in the third grade of secondary school are the main target group. A mix of analogue, digital interactive and immersive set-ups makes complex subject matter attractive and manageable. Thanks to an intensive co-creation process with NIRAS and the partnerships STORA (in Dessel) and MONA (in Mol), we can explain the subject from different angles. 
Interior renovation Thalys Ruby 
Design agency: Yellow Window & Matali Crasset
The changing world (and mobility world) requires us to anticipate how we will live and travel tomorrow. An interior refurbishment for Thalys trains was needed to improve the travel experience and strengthen its positioning and range in relation to aircraft and vehicles. Yellow Window has designed a series of innovations in the areas of comfort, services, functionality and travel experience, including new seats and amenities in the user's immediate vicinity and more options for luggage. At the same time, capacity was increased to meet the growing passenger demand.
Maakleerplek Leuven
Design agency: Polo (architect), Vanhout.Pro (contractor) & Infrabo (IR techniques)
​Client: City of Leuven
The Silos and Mills Van Orshoven in Leuven were temporarily set up as a co-working space by the architects of Polo. Within the period of its temporary use, the city, the neighbourhood and educational, cultural and economic partners discover how surprising collaborations and projects can emerge at the impressive location. Every intervention had to be fully redeployable at a different, future location. Minimal and sustainable interventions make concrete interpretations possible for various users. The flexibility of the spaces is central to the design, whereby the functions can change according to the needs of the moment.
Save the dates
On Feb. 7, 2023, Bozar in Brussels will host the festive awards ceremony announcing the winners of the Henry van de Velde Awards 23.
On Feb. 8, 2023, the exhibition in Bozar will start, which will be open to the public free of charge.
About the Henry van de Velde Awards
The Henry van de Velde Awards are presented annually by Flanders DC since 1994. This year the awards are made possible thanks to the support of our partners: Flanders Innovation & Entrepreneurship (VLAIO), Centre for Fine Arts/BOZAR, Z33 - House for Contemporary Art, Design and Architecture, Public Waste Agency of Flanders (OVAM), the Flanders Environment Agency (VMM) and Bokrijk. ​
More info via ​ https://www.henryvandevelde.be/
Contact

​

​​