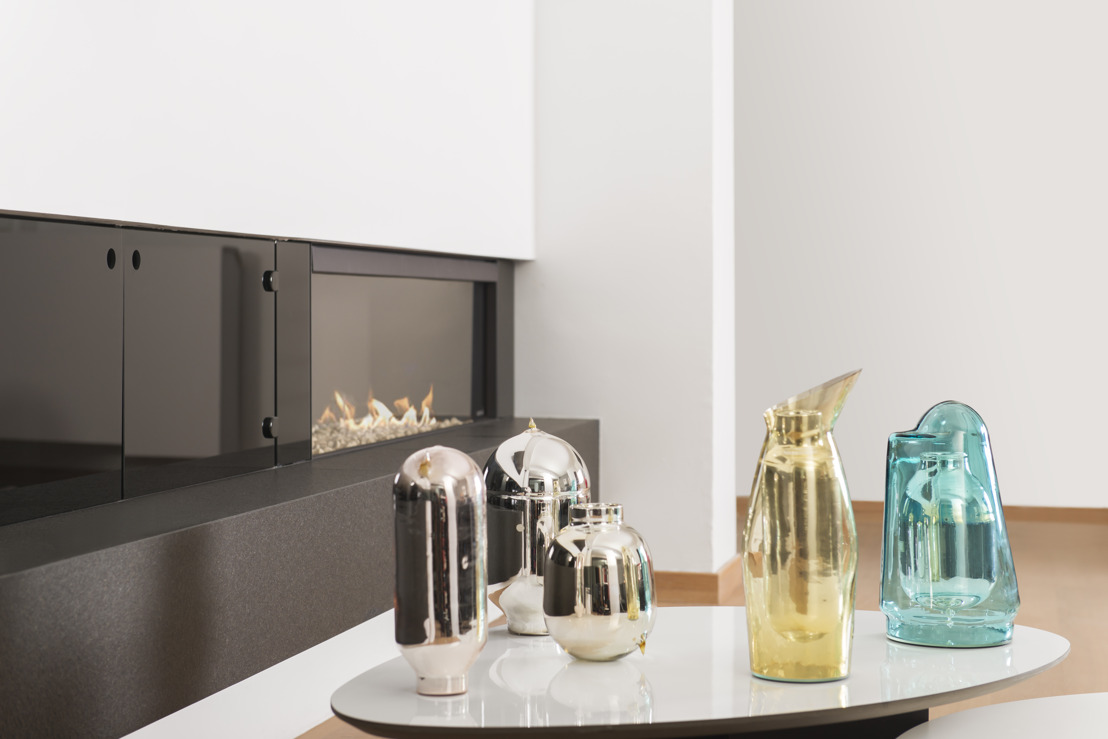 Windows of Opportunity pendant Design September
Tuesday, July 4, 2017 — Design September mettra le design à l'honneur partout à Bruxelles pendant un mois. Nous nous devions de mettre tout en œuvre pour apporter notre contribution. Du 7 septembre au 1er octobre, Flanders DC organise la deuxième édition de Windows of Opportunity. Ne manquez pas de passer devant nos grandes vitrines (au 19 de la rue de la Chancellerie et au coin de la rue des Colonies et de la rue de la Chancellerie) pour découvrir les talents, nouveaux et confirmés, véritables valeurs sûres du design.

Les vitrines offrent non seulement un regard vers l'extérieur mais attirent également l'attention des passants. Elles invitent à jeter un coup d'œil à l'intérieur pour faire de nouvelles expériences. La présentation Windows of Opportunity est la vitrine de l'univers du design. Quels créateurs faut-il suivre ? Quelles sont les nouveautés dans le domaine de la céramique, du mobilier, de la joaillerie ou du textile ? Curieux et visiteurs éclairés le découvriront dans les vitrines de Flanders DC.

Lieu
Windows of Opportunity présente douze créateurs ou collectifs de créateurs au numéro 19 de la rue de la Chancellerie à Bruxelles. Ce bloc se situe entre la rue des Colonies et la cathédrale Saints-Michel-et-Gudule. Les bureaux de Flanders DC se trouvent à droite de l'entrée et à gauche de l'entrée de l'ancienne galerie Design Vlaanderen. Il y a en tout huit grandes vitrines à admirer.

Participants
Si vous démarrez de la rue des Colonies, descendez jusqu'au coin et tournez à droite en direction de la cathédrale, vous pourrez voir le travail des (collectifs de) créateurs suivants :

dans la rue des Colonies :

Lore Segers
Charlotte Vandenborre
Hannelore Smout
Miel Cardinael

dans la rue de la Chancellerie (côté bureaux) :

Stuf (Jielt Gregoire)

dans la rue de la Chancellerie (côté ancienne galerie de Design Vlaanderen) :

Hugo Meert
Studio Helder
Katja Van Breedam
Lies Van Kerckhove - Fragmenture
Sarah Dehandschutter
Sylvain Willenz voor Durlet
Leo Aerts
Windows of Opportunity
7 septembre - 1 octobre 2017
Flanders DC
rue de la Chancellerie 19
1000 Bruxelles, Belgique
www.flandersdc.be
Windows of Opportunity fait parti de Design September.
Bie Luyssaert Communications Manager Design, Flanders DC